Professional Sound & Security
Fully licensed and insured
Car audio and video
Car alarms
Aftermarket wheels
Remote car starters
Professional Sound & Security
Fully licensed and insured
Car audio and video
Car alarms
Aftermarket wheels
Remote car starters
Professional Sound & Security, Inc. can customize your vehicle with HID lights, window tinting, mobile video, and more. Whether you're looking for a signature style, increased vehicle security, or an onboard navigation system, our technicians can help you find the car accessories that best suit your needs.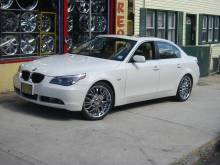 For many, a busy schedule and countless responsibilities translates to a lot of time spent in the car. From long commutes to road trips to just running across town to do a few errands, the minutes on the road quickly add up. If you're going to spend all of that time in transit, why put up with a car that doesn't suit you? You can turn your current vehicle into a dream car that matches your personal style and individual needs with a visit to Professional Sound & Security, Inc. We install a variety of mobile electronics, such as GPS navigation systems, mobile video, and car audio systems for drivers throughout the Jersey City area. We also sell and install many car and truck accessories, such as grille guards and window tint, so no matter what your car customization dreams, our professionals can help you get the vehicle that's perfect for you!
Car Audio, Window Tinting, Alarm Systems & More!
Every customer has a different goal in mind when they choose to customize their vehicle. Some are interested in their car's visual aesthetics or in cutting-edge onboard entertainment such as a car audio system or in-car DVD player. Others have more practical interests, such as increased vehicle security and safety.
Regardless of the type of mobile electronics you want added to your car or truck, you can expect an extensive selection of quality products and attractive craftsmanship that is tailored to your needs when you trust Professional Sound & Security. Call today to get started.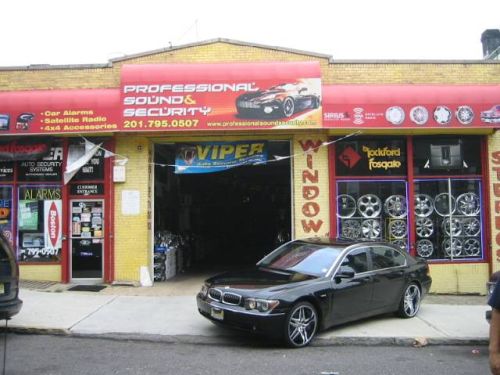 Proudly Serving Jersey City, Hoboken & Beyond
Located in Jersey City, Professional Sound & Security, Inc. proudly serves New York City, Hoboken, North Bergen, West New York, Union City, Weehawken, Edgewater, Fairview, Secaucus, and the surrounding region.
Since we first opened our doors in 1992, we have been the area's one-stop shopping resource for vehicle enhancements of all kinds, from simple window tinting to a custom-designed, whole-car stereo system installation.
Committed to 100% Customer Satisfaction
Whether your vision requires a major car stereo redesign or you are just looking for the perfect set of aftermarket wheels, you can expect nothing less than excellent customer service when you come to Professional Sound & Security.
Our attention to detail and concern for your complete satisfaction sets us apart from our competitors, and our dedication to our craft is evident with each and every project we undertake. From a huge selection of car audio, in-car DVD players, and other top-quality car electronics to flawless installation workmanship, our professionals are ready to ensure you get exceptional results on car customization projects big and small.
Call today or stop by to view our product selection and to receive a free estimate on your desired window tint, vehicle security, or car audio video service.
Our mobile electronics shop is fully licensed and insured. 

Great service. They explained everything, were friendly, and very clear with products and services.
This is the place to go for all your automobile security needs. They are a speed shop that have great knowledge of what you need. Their prices are comparable with the others.
I had two cars done with professional sound, my wife's car 07 acura mdx installed flip down apline dvd and my car 04 maxima, i got a alpine dvd/nav with ipod interface. I was very happy with the install and price.
I called everybody on the google search under remote start category. I got the best price and installed the same day. I would recommend them to everybody.
| | |
| --- | --- |
| Mon-Fri | 9AM-6PM |
| Saturday | 9AM-6PM |