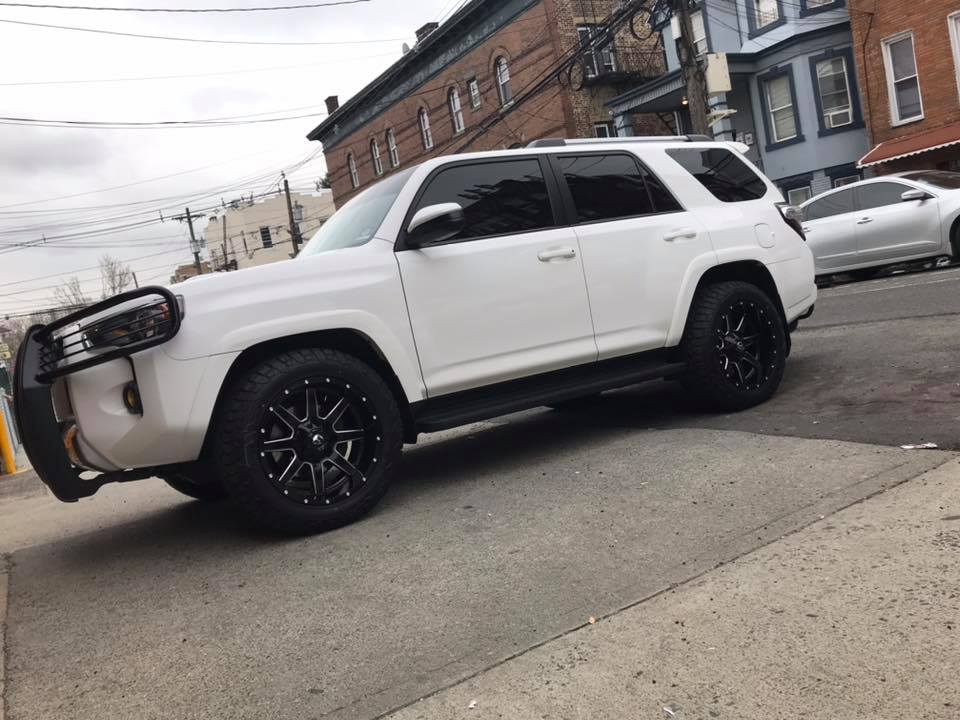 We're your resource for much more than just mobile electronics. We also offer car window tint in addition to mobile entertainment and vehicle security products: Professional Sound & Security can help you customize your car inside and out!
Automotive window tinting has many practical advantages and is a classy way to personalize your vehicle. Professional Sound & Security, Inc. offers a wide range of styles and colors, from the slightest bronze to flashy metallic black. Our team has more than 50 years of combined experience with window tinting, and we are available to recommend the window film options that will best match your vehicle and your needs. Whether you want to prevent others from peering into your car while you drive or are interested in protecting your car's interior from sun damage, we can help you choose the auto window tint that is right for you. Get started when you call or e-mail us now.
Some great reasons why our customers choose window tinting include:
Increased privacy for drivers and passengers
Up to 99% effective protection from the sun's carcinogenic ultraviolet (UV) rays
Protection for your vehicle's upholstery, dashboard, and other features from fading in the sun
Increased comfort, helping keep your vehicle cooler by reflecting the sun's heat
Signature style
We can help you get all of these great benefits when you choose Professional Sound & Security for your auto window tint. So no matter why you want to customize your car or truck with window films, our team is here to help.
Professional Touch
Tinting windows isn't as easy as it looks. It takes training and the proper tools to be able to dependably produce sharp-looking results. If you settle for amateur car window tinting to try and save a few bucks, it will be obvious to everyone, as inappropriately applied auto window tint will quickly begin to bubble and peel. This not only looks bad; it makes it virtually impossible for you to enjoy the protective advantages of window tint. However, at Professional Sound & Security, our experts take the time to get the job done right. We never cut corners and will take every step of the car window tinting process seriously, from cleaning the glass to accurate window measuring to checking the adhesion to ensure that there are no imperfections, such as cracks and gaps. Unlike amateurs, we also know how to take precautions against damaging your windows or your vehicle during the automotive window tinting application. Our experts make certain you get the quality results you deserve when it comes to your car window tint service!
In addition to cars, boats, limos, and other vehicles, Professional Sound & Security, Inc. also performs window tinting on commercial buildings. Window tinting is a subtle way to add a touch of style and privacy to your business. If you're interested in learning more about tint for your windows, call or stop by our Jersey City showroom today to look at our available shades and styles.