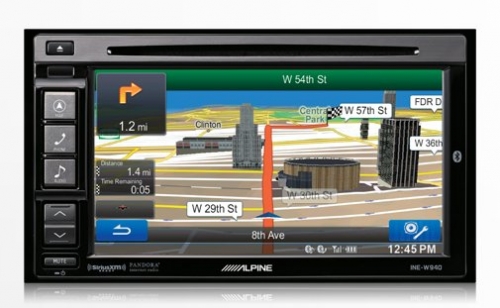 If you're prone to getting lost, people may like to tease you about your poor sense of direction, but having trouble with north and south isn't a joke. A few wrong turns could put you someplace you really don't want to be, like a bad neighborhood, or the middle of nowhere with very little gas left in your tank. Also, drivers who don't know where they're going are more likely to be nervous and distracted, increasing the likelihood that they will be in an accident. Getting lost is scary—but when you have a car GPS system, your days of fiddling with hard-to-read paper maps, scribbling down vague instructions off of the Internet, or stopping at gas stations for directions will be over. If you're tired of being the last one to every party because you keep losing your way, call Professional Sound & Security, Inc. today. We sell and install quality navigation systems to help drivers stay on track and on schedule.
A car GPS is available in two major models: as portable or in-dash navigation systems. Portable navigation systems are useful if you intend use the device in several different cars; in-dash navigation systems can be preferable because they are often available as part of a comprehensive in-car audio video entertainment system and can be retrofitted seamlessly into your vehicle. The staff at Professional Sound & Security will listen to your reasons for wanting a GPS navigation system and can recommend the mobile navigation setup that will best suit your needs. With a variety of options available, we can make sure you get the car navigation GPS unit that's right for you!
GPS navigation systems come with a variety of features that promote heightened safety and convenient travel, including:
Turn-by-turn directions
Automatic rerouting in case you miss an instruction
Straightforward visual and voice prompts
Point-of-interest mapping to help you locate restaurants, gas stations, and more
Map overviews and street-level views
Easy touch-screen operation
Search capabilities
Estimated time of arrival
Multiple route options, including shortest time, shortest mileage, or least use of highway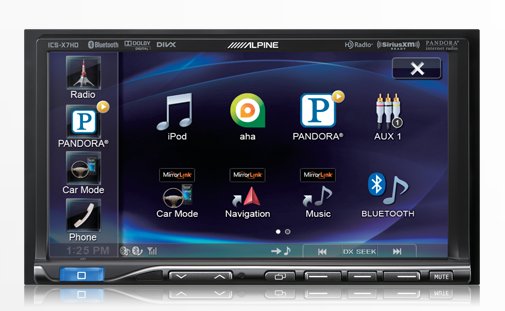 If you've chosen an in-dash navigation system, it is vital to have it installed professionally in order to ensure that your system provides accurate information. Our team has more than 50 years of combined experience and is familiar with all of the latest car navigation system trends and installation techniques. You can trust us to mount your car GPS at the right angle to ensure the correct function of the gyroscope, properly connect your new system to the reverse wire and speed sensor, and implement a customized design plan to give your interior a sleek, neat look. We have the skills to install auto navigation systems in variety of vehicle makes and models. And don't forget, Professional Sound & Security only uses top-notch brands to ensure that you receive accurate, uninterrupted service wherever you roam. Working to make your driving experience more hassle-free than ever before, our car navigation GPS installations provide you with quality you can always depend on.
When you choose mobile navigation, your days of backtracking, spending extra money on gas to make up for wrong turns, and finding yourself in unfamiliar neighborhoods will be over. Call the team at Professional Sound & Security, Inc. today to receive a free estimate. Stop worrying about finding your destination and start enjoying your drives today!