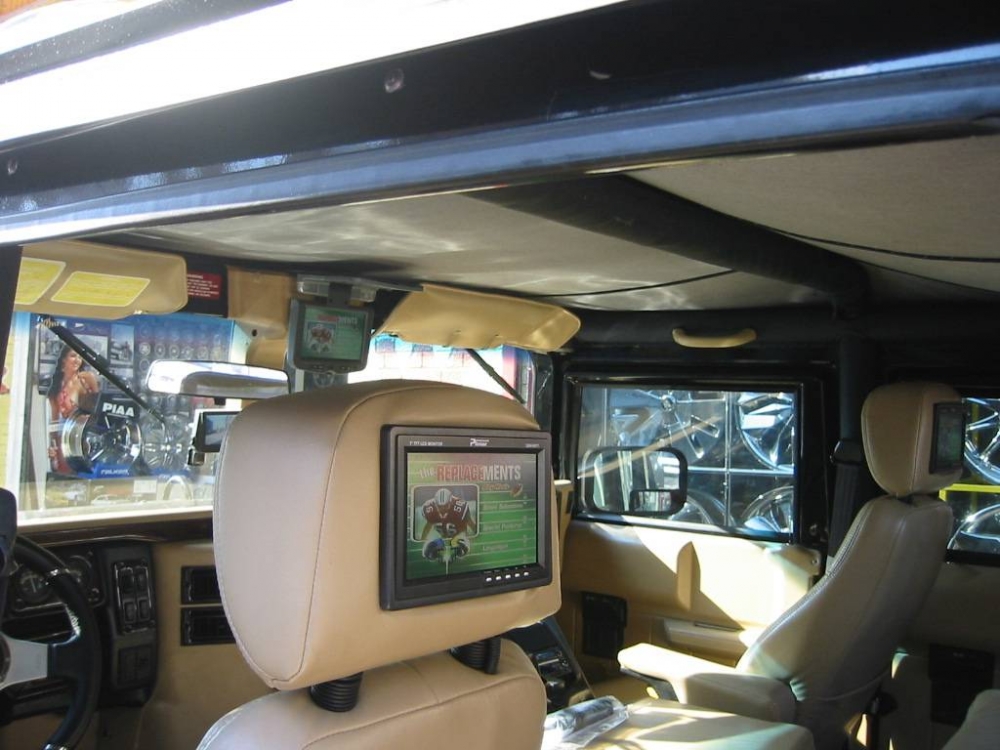 Just think—only about 100 years ago, television screens were unheard of and motor vehicles were newfangled inventions owned only by the most daring or very rich. Today, we've got the technology to combine these two world-changing inventions to create a portable entertainment center—and for a reasonable price! If you're interested in equipping your vehicle with mobile video technology, call Professional Sound & Security today. We don't just sell quality car video hardware—we can also install car DVD players, headphones, and screens in cars, trucks, limos, and other vehicles.
There are many reasons why our customers come in looking for mobile video technology. These reasons can best be broken down into two categories, including:
Entertainment—Anyone who has ever had children on a long car ride knows how difficult it can be to keep them occupied and behaved, especially once you reach hour five of mind-numbing highway monotony. When you have the advantage of car video technology, all you have to do is pop their favorite movie into your in-car DVD player and relax as the characters they love keep them happy and out of trouble. Car audio video technology is also a great way to entertain adults on buses, in limos, and even in your own personal car while you're stuck in traffic. Just because you're in transit doesn't mean it has to be dull!
Business—With the help of mobile video, recordings of important meetings, training information, and other work-related material can be viewed on the road. Mobile electronics such as car DVD players are also great for breaking the ice during potentially awkward car pools and group business trips.
The team at Professional Sound & Security, Inc. has more than 50 years of combined experience with installing car video systems. We offer a variety of screen mounting options, from drop-down ceiling screens to screens embedded in the back of your headrests and even your sun visors. Every detail of our installation design plan will be approved by you prior to the project start to ensure that you'll be comfortable using your mobile electronics and that you'll be satisfied with their overall appearance. Then, we'll carefully connect wires, make certain that they are protected and discreet, and mount screens seamlessly for a sleek, attractive look. Some car audio video designs even include customized lighting, upholstery, and fiberglass to provide you with a completely new look as well as a clear picture and crisp sound. Ask our in-car video technicians about systems that integrate specialty features such as:
Auxiliary inputs
Video game hookups
Remote controls
Headphone connectivity
Touch-screen operation
iPod compatibility
And more!
When it comes to installing car audio video, make sure you get only the best. Amateurs may have a hard time with all of the complicated electrical work necessary for a successful in-car video installation. After all, it's more complicated than simply slapping a car DVD player and video screen up on the car's ceiling and calling it a day. If you want to ensure flawless operation of every aspect of your mobile video system and want to have fully functional mobile electronics without causing any serious damage to your vehicle's electrical system or appearance, trust the experts at Professional Sound & Security, Inc. We've been helping the Jersey City area enjoy car DVD, audio players, and other mobile entertainment since 1992, and we're always keeping up to date on the latest technologies so we can continue to bring you cutting-edge products and service. For car video installation done right the first time, contact our pros now!