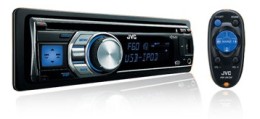 There are many different places in the NY-NJ metro area where you can find mobile electronics installation, but only Professional Sound & Security, Inc. provides customers with the combination of excellent craftsmanship, affordable prices, and a team that will go above and beyond to ensure your complete satisfaction. Our technicians have more than 50 years of combined experience performing the seamless installation of mobile electronics, such as car alarms and in-car video screens, in vehicles of all makes and models. Unlike many of our competitors, we will even perform installations on limos and buses. Additionally, we only work with manufacturers with a history of producing durable and reliable products. That ensures you get both quality equipment and quality installation workmanship. Some of the brands we offer include:
Viper
Compustar
Autopage
iPod
Alpine
DeModa
Kenwood
D'Vinci
AEM
And more
So if you're in the market for car electronics and accessories in the greater Jersey City area, Professional Sound & Security can help. We're here to help you turn your car or truck into the ride you've always dreamed of. For your free estimate or to speak with one of our skilled car audio video professionals, pick up the phone and give us a call today.
Car accessories may seem like a frivolous purchase to some, but the truth is that they can make a positive difference in the everyday lives of drivers and passengers. Some of the benefits of adding mobile electronics and other enhancements to your car or truck include:
Safety Precautions—Devices like car GPS systems help keep you reach your destination on time without getting lost. Staying on track is essential to avoid ending up in an undesirable location. Remote car starters also promote safety by enabling you to conveniently engage your heating or cooling system before you drive, therefore avoiding extreme and potentially dangerous temperatures during your ride.  
Better Security—Increased vehicle security is always a good idea, especially for customers who put a lot of work and care into their cars and want to protect their investment. After the installation of a car alarm from Professional Sound & Security, you'll feel confident leaving your car unattended practically anywhere.
Onboard Entertainment—If you often spend at least some portion of your day in bumper-to-bumper traffic, or if you frequently find yourself embarking on long car trips, the monotony can start to get to you. Car stereos and in-car video systems are a great way to make your time spent in the car a little more tolerable.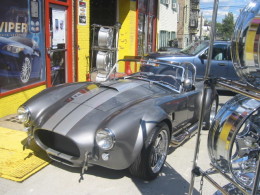 These benefits are just the tip of the iceberg! Many of our vehicle customizations are great for maintaining your vehicle's health, promoting efficient energy use, and making your vehicle stand out from the crowd. If your car or truck could use some help meeting all of your needs and desires, we'll have the solution you're looking for at Professional Sound & Security, Inc. We use only quality tools and techniques to ensure that you enjoy uninterrupted service from every installation, and we will even help you create a customized design so that your new mobile electronics are perfectly suited to you and your car.
At Professional Sound & Security, our customers are eligible for instant financing on anything in the store and on all labor. The credit applications take only minutes to fill out, and our team is available to answer any questions you may have about the process. Our mobile electronics shop is fully licensed and insured, and we are affiliated with the Better Business Bureau (BBB) for your quality assurance. The Professional Sound & Security team has been helping the Jersey City area enjoy one-stop shopping for top-notch car electronics, window tint, and accessories like rims and tires since 1992. Contact us today for a free estimate on HID headlights, car GPS system installation, and other quality products and services.