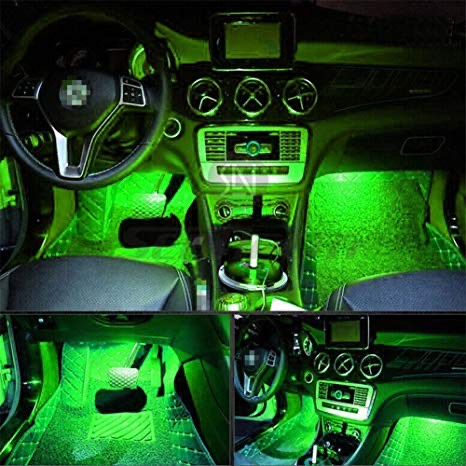 Automotive lighting is a versatile addition to any vehicle. Whether you're looking to add a little extra oomph with some accent lights or to stay safer on the road with LED headlights, new car lighting can totally transform your driving experience. And when you want to add auto lighting to your vehicle in the Jersey City area, you want the flawless results that only Professional Sound & Security, Inc. can deliver.
At Professional Sound & Security, Inc., we provide exceptional installation services for everyone who wants to upgrade their car with stellar automotive lights. We have more than 50 years of combined experience installing car headlights and accessories, and we use our hard-earned expertise to deliver unbeatable results. Working with all vehicle brands and using only the finest, state-of-the-art equipment on the market, we'll complete the look of your car, truck, or SUV with the auto lighting of your dreams.
To find out more about HID, neon, and LED lights for cars, call today!
Diverse Selection of Automotive Lights
We're thrilled to help you bring your ride to the next level—and that's why we stock a huge variety of all the latest automotive lighting kits and accessories available. We can hook you up with any of the following:
LED car lights
Xenon car lights
HID car lights
Off-road lights
Interior accent lights
Under-car neon lights
Multicolor lights
Fog lights
Auxiliary lights
And more!
But that's not all…

Installation Service for All Car Lighting
When it comes to auto lighting accessories, our installation skills are second to none in Jersey City, Hoboken, Union City, and beyond. We're committed to making sure you get the absolute best performance from your LED auto lights and other lighting accessories, which is why we complete each installation with total precision.
Careful workmanship and attention to detail are the hallmarks of our service. When you have Professional Sound & Security, Inc. install your car's LED lights, neon underglow lights, interior lights, or anything else, you can feel confident that the finished product will be stunning.
Plus, thanks to our decades of experience in the business, we know all the major vehicle brands inside and out. Truly, we have the expertise to work with every make and model out there, and we especially love these brands:
Acura
Toyota
BMW
Subaru
Mazda
So, whether you want to showcase your personality with fun, multicolor lights, or you need to enhance your off-road visibility with brighter headlights, Professional Sound & Security, Inc. is your answer. We'll install auxiliary headlights, LED auto lights, and any other lighting upgrades you choose. 
Ready for the ultimate driving experience in Jersey City? We're eager to meet you and talk about all your automotive lighting options. Contact us by phone or email today!