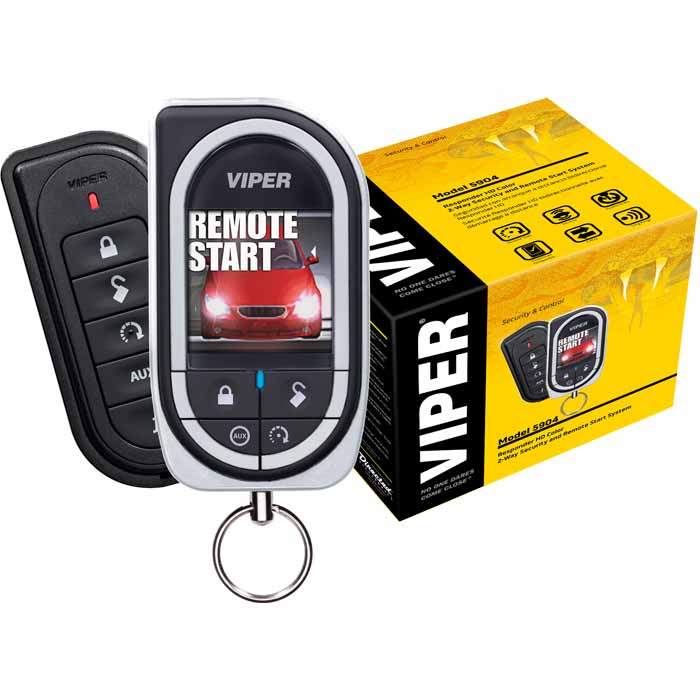 Here in the New York-New Jersey metro area, we have the pleasure of enjoying four distinct seasons. Each season has its perks and its downfalls—and undoubtedly, stretches of extreme weather are one of the drawbacks. The inconvenience of very hot and very cold temperatures is especially obvious when you climb into your car. No matter how efficient your heating and cooling systems are, you're bound to spend the first few minutes of your ride with either beads of sweat or chattering teeth—unless you have an automatic car starter, that is.
Professional Sound & Security, Inc. sells and installs quality remote car starters so that you can start your car and activate your heating or cooling system before it's time to drive, creating a comfortable atmosphere for the entirety of your time in the vehicle. Besides increased comfort, remote starters are great for promoting:
Efficiency—Starting your vehicle and letting it warm up for several minutes prior to driving can create some improvement in gas mileage. Car starters can help you get ahead at the pump and put pennies back in your pocket.
Vehicle maintenance—Warming up your car is also a great way to reduce wear and tear on your engine, helping it perform better and last longer.
Safety—Drivers who are distracted are more likely to become involved in an accident, and frozen fingers or burning yourself on hot seat belt metal can certainly be distractions!
Personal health—Most people wouldn't think that a device such as an automatic car starter could possibly promote good health, but it's true: intense temperatures can be very threatening to infants, toddlers, and the elderly. With the help of a car starter, you can have the temperature inside your vehicle adjusted to suit the needs of all passengers without having to interrupt your busy schedule by running outside to start the car.
So if you're ready to add efficiency, convenience, and safety to your car or truck, Professional Sound & Security can help. We carry a great selection of remote car starter products, and our team can help match you with the one that's ideal for your needs. Car starters typically offer ranges anywhere between 500 and 1,000 feet and can be installed as a stand-alone feature or as a part of a vehicle security system. Many are also available with a variety of special features, including:
Key fob or smartphone activation
Two-way remotes
Keyless entry
Anti-grind relays
Car security alarm integration
Expert remote car starter installation is essential in order to ensure proper function. Allowing an amateur to install your remote starter system could result in compromised safety and security measures, cause costly or permanent damage to your car, or even void your vehicle warranty. The technicians at Professional Sound & Security, Inc. are just what our name says—professionals. You can count on us to connect your new car starter system to sensitive vehicle parts, including your door controls and ignition, without any internal damage or exterior eyesores. We have more than 50 years of combined experience installing many varieties of remote starters in vehicles of all makes and models, even including trucks, limos, buses, and more. Contact us by phone or e-mail today to receive a free estimate, learn more about the advantages of remote car starters, and have one of our mobile electronics experts answer any questions you may have.
Our remote starter sales and installation professionals are fully licensed and insured.