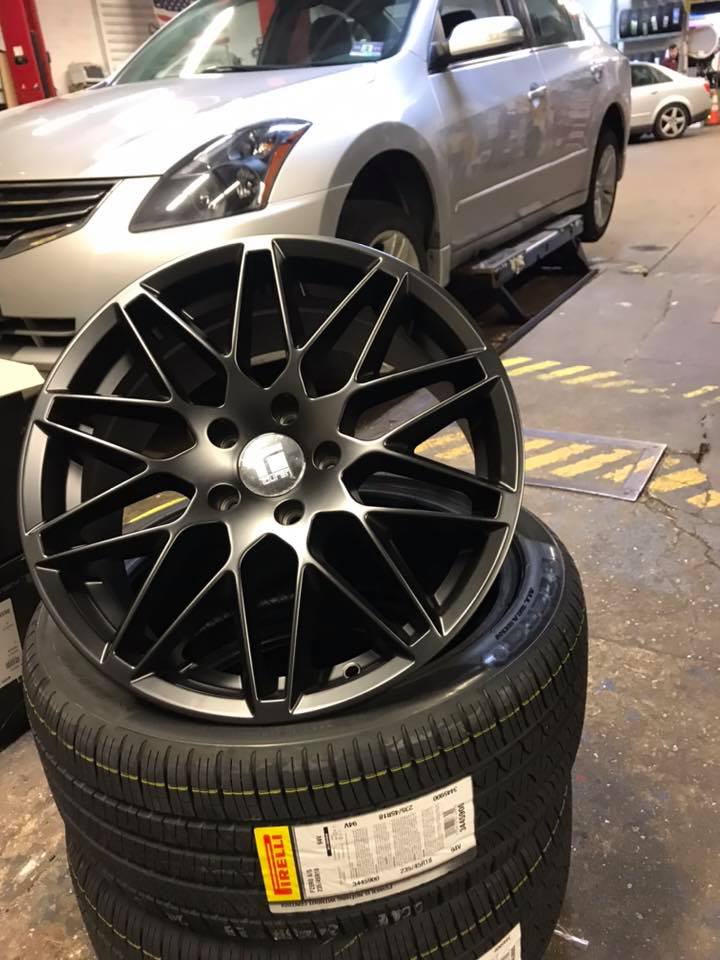 Wheels are a lot like shoes—you wouldn't wear the same pair for every occasion, and one size definitely doesn't fit all. Sometimes, settling for factory wheels is like wearing high heels on a hike! The wheel shop at Professional Sound & Security provides a variety of rims and tires to help you achieve the results you want. Whether you're looking for stylish new rims spinners or trustworthy performance wheels that will serve you well on even the toughest courses and terrains, our goal is to outfit you with aftermarket wheels that meet all of your driving needs. Some of our products include:
Rims spinners
Low profile tires
Colored wheels
Black wheels
Chrome wheels
Aftermarket wheels provide drivers with more than just a head-turning new look. They also have practical benefits such as increased shock absorption and great vehicle control even when you encounter slick roads and snowy weather. Our wheel shop employees have more than 50 years of combined experience, and we will be able to recommend rims and tires with the proper height, width, and tread for your car or truck. The wheels shop at Professionals Sound & Security sells and installs rims and tires for wheels up to 30 inches. After you're selected your perfect aftermarket wheels, our technicians are also available to balance and mount them. We are even able to personally test your wheels to ensure that they are handling properly and can answer any questions you may have about proper wheel maintenance. So what are you waiting for? If you're ready to upgrade to performance wheels or glitzy rims and tires, call Professional Sound & Security today.
Having great rims and tires means more than enhanced style and performance. They can also be important to your safety—and that of your passengers and other motorists. After all, your wheels are what keep your car in contact with the road. Their ability to react to the driver's commands has an effect on your vehicular control and could make the difference between an accident and a safe ride. So don't settle when it comes to quality in your aftermarket wheels and tires: the risk simply isn't worth it!
At Professional Sound & Security, Inc., we don't believe in providing you with cheap rims and tires that are all flash and no substance—our intent is to bring you the best rims and tires in the Jersey City area. If you're interested learning more about the different styles of wheels spinners or want to know which kind of performance tires will help you stay safe at top speed, call or stop by our wheels shop today.