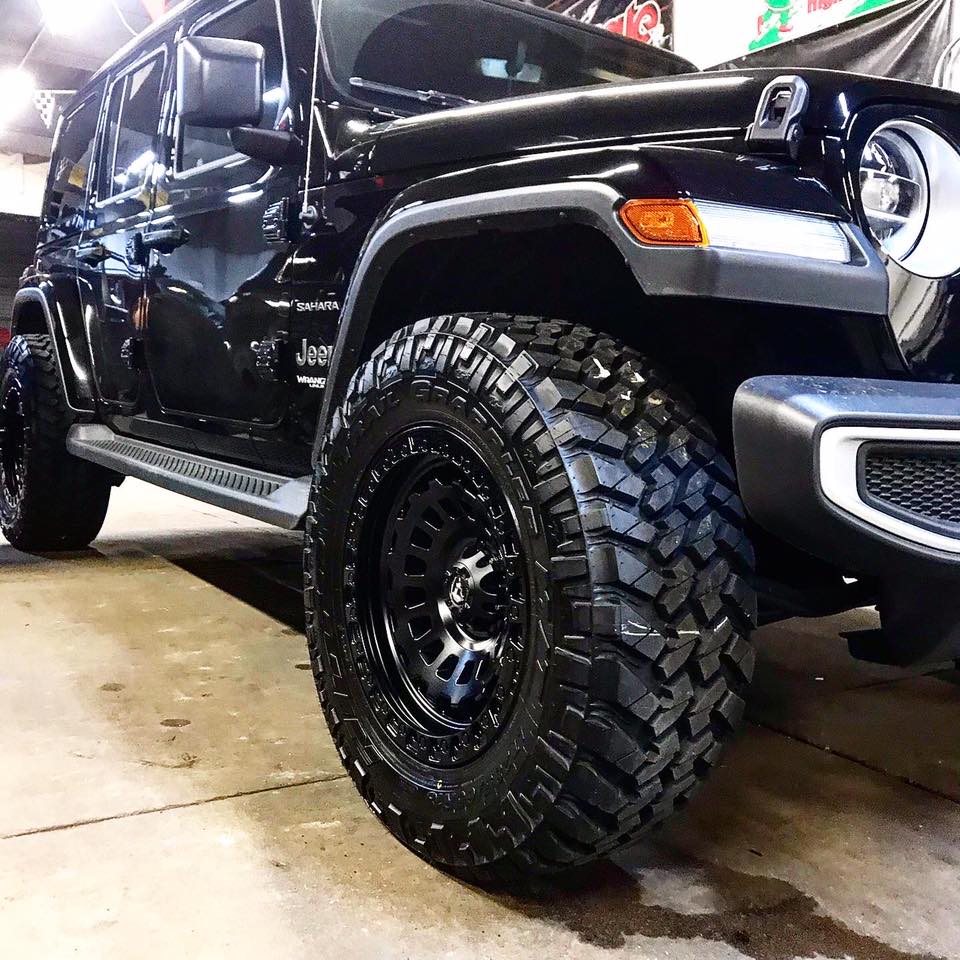 Even if you've spent a lot of time searching dealership lots and consulting private sellers to find your new vehicle, it's unlikely that the one you ultimately select will suit you perfectly. But that doesn't mean you have to settle for a car or truck that's less than ideal. Professional Sound & Security, Inc. allows vehicle owners to customize their rides with a wide selection of car and truck accessories from top-quality brands. We even sell and install equipment for 4x4s. So whether you're looking to upgrade your truck with a brush guard or want to add aftermarket rims and tires to your car, our vehicle customization professionals can help. Check out our selection by visiting our Jersey City showroom or call to learn more.
Our car accessories help owners:
Achieve a unique appearance—Who wants a car or truck that looks like every other one that rolled off the assembly line? A custom grille, running board, or one of our other truck accessories can make your vehicle stand out from the crowd.
Increase vehicle protection—A runaway shopping cart or a fender bender can cause a surprising amount of damage to your vehicle. The addition of brush guards and grille guards can mean the difference between a vehicle that drives away from an accident unharmed and one with broken lights and body damage. They're also great for off-roading.
Improve safety—Stepping in and out of a high truck cab can be tricky, especially for shorter individuals and children. Step boards can help prevent broken ankles and other injuries.
At Professional Sounds & Security, we understand that our products are only as effective as the quality of their installation. Whether you're in the market for grille guards for trucks or a replacement brush guard, our licensed and insured staff at will use the best tools and techniques to ensure that your accessories are installed properly and securely, without incurring any damages to your vehicle during the process. Our technicians have more than 50 years of combined experience with truck grille guards, bull bars, step bars, and more. Some of the truck and car accessories available for purchase and installation from Professional Sound & Security include:
Bull bars
Brush guards
Grille guards
Step boards
Running boards
Mudflaps
Tonneau covers and bed caps
Lift and leveling kits
Toolboxes
Rain guards
Bug shields
And much more
Customized Installation
When it comes to car and truck accessories, one size does not fit all. Every vehicle make and model has different requirements in order to ensure full protection and a perfect look, not to mention every driver has different preferences and needs. If you're into taking your vehicle off the road, you may benefit from a heavy-duty brush guards to stand up against the tough terrain. If you're more concerned with style, talk to our team today to learn more about your custom grille options. Together we can find the perfect blend of aesthetics and functionality for your car or truck!
Contact Professional Sound & Security, Inc. today to learn more about your vehicle accessory options, or stop by to have a look at our inventory and talk to one of our team members. Since 1992, we've been providing customers throughout Jersey City and other NY-NJ metro communities with the materials they need to make their vehicles truly their own.